Last response 3 weeks ago · 154 views &middot 4 responses · Started: 3 weeks ago
Coming election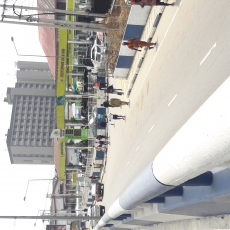 Nathaniel Godwin · 3 weeks ago
Good morning 🌅 to you all, my fellow Nigerians.

Please I want to remind everyone here that election day is few weeks from now.

We all want Nigeria to be a better country. For that reason me and my PVC we're set, waiting for that day to come.

Let's forget about tribalism. With your PVC, vote out Tinubu and Atiku. Peter.Obi.for.presiden Labor Party t(LP)✍️

A new Nigeria is possible.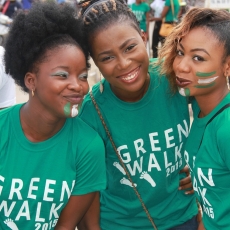 Bisi Kunle · 3 weeks ago
you might be correct sha...but remember that politicians can talk betta thing before they enter office. after they enter they will do what they want. its just like men and sex....some bad men and unfaithful men will say anything to sleep with a woman and decieve women... after they have slept with the woman, then you can see the real side of them when they can insult you and tell you to leave right away...i am not saying that it happened to me, but it is just like politicians. they will promise this promise that say i will do this promise and promise...once they enter, can you disturb them? Peter Obi is probably the best candidate, but bros, the way I dey see am...in this country, na only PDP or APC dey get presidency ooo...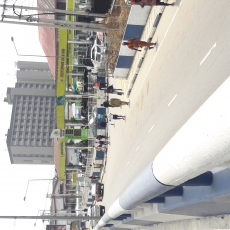 Nathaniel Godwin · 3 weeks ago
I understand your point. But this time, it's free and fair election. All eyes 👀 on INEC. the assurance from Obj after endorsing Peter Obi.

Ibrahim Musa · 3 weeks ago
Nathaniel let me be funny and ask…how do you know Mr.Obi will be a good president when he enters aso rock? Because he said so! 🥱 I will vote for him sha…but for my own mind, e be like say the problem for Nigeria na something else o. One man no fit save a county…maybe sha. We go see. But talk dey easy. My man Goodluck Jonathan…even tho he was a good president…they disturbed him still, abused him, said he was too soft…they were happy when Buhari entrered. Now them don cry small..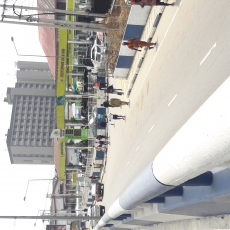 Nathaniel Godwin · 3 weeks ago
Mr Musa. I strongly believe that Perter Obi will do all he promised. During his campaign rally in Lagos, he said they should hold him responsible if he don't change Nigeria. Do other three candidates make this statement too? The answer is No. He did well when he was the governor of Anambra state from 2006 to 2014. Before he contest for the seat of president they have verified everything when he was a governor, no false allegation.