by NGplaylist team
Updated: August 16, 2017
At NGplaylist.com, we are passionate about good music. We believe in quality. We thought it would be good to create a page where we would give the best advice we have for musicians and producers.

In the music industry, there have always been many voices and many opinions on the best way to do this or that and the best way to achieve success in the industry. We have thought about what we wrote here, and hopefully everything here is true. If you follow all the advice here, we think it will lead you to greater success in your music career.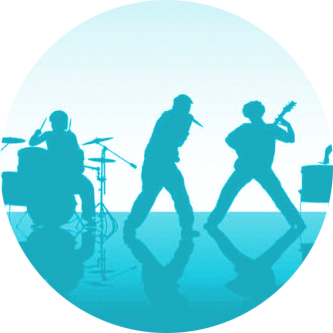 1. There is space for you in the music world
There is space for you in the music world. If you look around, the world always seems 'full' and it seems like there is no space for anyone in any indstry. There are already a lot of doctors, a lot of websites, a lot of books, etc. One fact is that every single person is actually unique and different. Everybody is actually special. This is a truth that should help you persevere in your music-making. There is no musician just like you and there will not be another copy of you to replace you. If you feel called to be a musician, then you should go for it fully, knowing that regardless of how many musicians are there, there isn't anyone just like you.

Never listen to anybody who tells you "there are already so many musicians, and you can't succeed". Yes, there are many musicians, but if you work hard, and persevere(dont quit after 'hustling' for 1 year), and do your best always, you will also succeed. Just like how people say 'this place is over-populated' - why dont they leave that place and go to the desert and live? Even if there are many musicians, have you noticed that we still like hundreds of songs? If there was no room for you then people would still be listening to ONLY P-Square and the D'banj and Don Jazzy classics of 2007 to 2011.

As you can see, there is room for every new and good song. Always know that if you made a truly good hit song today, the 'busy' radio stations would clear the way for your song and play it several times a day, because people would want to hear your song. Believe this.
2. There is no one superior style
If you look at 2017 in the Nigerian music industry, it is easy to say you want to be just like Mr.Eazi or Runtown. We like their music. Please, take this advice from us - don't try to be like anybody. Instead, do this: make what you think is best. Be the very best version of yourself, and be confident about it. It is that simple. Only make the music you would like to listen to. As an artist, a producer, a singer, a creator, your only true test for quality and value is what you feel within your heart. Please, do not make something you don't really like yourself. Some people make music thinking, "I have used the kind of beat style that is popular at the moment, and I have talked about clubbing, girls and money. This should succeed". Generally, if you follow this thinking, you will fail. You might succeed for 6 months or so, but deep down you will know and feel that you betrayed yourself. By thinking like this, you become a sell out.

Don't betray yourself. Make music that shows what you think is best, what you think is beautiful. Always remember that there are all kinds of musicians who have succeeded, - native drummers, rapprs, saxophonists, guitarists, dance-hall artists, reggae musicians, Igbo gospel singers, ...
3. Make songs that you can play for your mother.
This might sound funny, but trust us, this is an important bit. You see, when you make music, you deliberately choose to bring something into the world. You choose the way you want to represent yourself, you choose the mood of your songs. If you're a producer, you know the vibe that your beat is going to give. When you're writing your lyrics, make sure it is 'good'. Do not be one of those people who makes songs that are rotten or naughty or violent. These kind of people can't play their songs for their parents and say "Mama, this is the song the producer and I have made...the one I have been working on for two weeks."

If you would be ashamed if your mother heard your song or saw your music video, then DONT MAKE IT.
4. Money can only take your music so far.
There is always a lot you can do to advance as a musician without money. Do not believe the lie that 'If I had money, I would be a successful musician'. Money can definitely help, and you can 'pay' deejays at radio stations to play your songs (this is actually a worldwide practice)...but... if your song is not good, you will reach an end. If it is not a good song, it cannot and will not take off on its own and propagate itself all over the internet and internationally. For example, if you look at Tuface's 'African Queen'. That is considered by many to be a great song. How much money could he have spent to promote and promote it, for people to hear it? A good song will touch the person that hears it, and you will not need to beg him or her to send it to people on whatsapp(although you can still do this)...but a good song is like a good experience. It will make the person promote the song itself. Don't you remember exactly where you were, when you heard your favourite songs for the first time?
5. Quality over quantity - anyday, anytime.
Always put in your best efforts into the song you are making at the moment. Your music career can be solidified and strengthened greatly just by one great song. History is full of musicians who smashed their way into the music scene boldly with one great and popular song.

As a singer or rapper, take your time and perfect your lyrics and melodies. Put your soul into it writing your song, and make it as meaningful as you can.
6. Live a disciplined life, for sustained success
Don't get high or drunk in the studio, and think you will be at your best. I know of many musicians in Nigeria that would get to the studio and get drunk and/or high and then think they would create 'inspired' music. Many of those musicians do not output albums. They mess up their voices. Eventually, they end up just hanging out, listening to beats, imagining "ah, o-boy I'll do something on this new beat tommorow". That is the cycle they get into, and sometimes, despite unlimited access to a quality recording studio, they dont create albums. Many of their songs are incomplete. Please, do not be like these people. If you want some good advice, alcohol and drugs have no place in the music studio. In fact, drugs have no place in a person's life who wants to have sustained and enjoyable success.
7. Do not live the life of music videos.
Wisdom and discipline are needed to have long and sustained success. Please read this again: you need wisdom and discipline to have success that lasts for years. Many musicians fail and crash because of drugs, large appetites for beautiful women and sex, obsession with 'living the life', and letting fame get to their heads. If you want to succeed as a musician, the one cardinal advice I would give is: FOCUS.

8. Music matters more than the videos.
If you have chosen to be a musician, then focus on the sound. You have chosen to be in the field of audio - the realm of hearing. Musicians only started making music videos roughly in the 1970s. Music has existed way before music videos. Try to put your money, time, perfection, practice into making songs, not videos. If you have more passion for videos than songs, then you probably should be an actor or get into video production.

There is a point we are trying to make here, and that is - music is its own force, energy - complete on its own. A great song does not need a music video. Not at all. In fact, one thing we are very sure about is that a music video often SPOILS and takes away from a great song. We know that these days a music video is a great promotional force. However, the moment you release a video, people cannot imagine a vision of what your song means to them. Instead, its only what your video depicts that the song will mean. If the video is not great (and most videos are not great, honestly), your song loses power.

In our opinion, for a great standard in music videos, look at Michael Jacksons music videos. We think he set a great standard in creativity for music videos. Almost all his music videos are very different from each other. They are not about cars, getting drunk in the club, or girls that are almost naked. They each show an artistic vision. Of course there are several Nigerian music videos we like, but we dont want to play favourites here, so thats why we mentioned Michael Jackson.

Basically, if you are going to make a music video, make it creative and visionary and be sure you have a strong vision for the video before you make it. Otherwise, a bad or average music video harms a great song.